Where's the most frustrating places to drive that you've come across? The ring road at rush hour? The supermarket car park on a Saturday morning?
Well, new research by MoneyBarn has dived a little deeper into drivers' annoyances and collected data on which part of the UK is the most annoying place to drive.
The study looked at four key driving annoyances – speed cameras, potholes, slow traffic and delays – marking each one out of 10.
Top 5 most frustrating places to drive
Greater London
Greater Manchester
West Midlands
Lancashire
West Yorkshire
Perhaps predictably, Greater London has been given the dubious honour of being the country's most frustrating place to drive.
Greater London scored highly in each category, unsurprisingly chalking up 10 out of 10 for both roadwork delays and slow traffic.
The capital also scored highly for potholes (8.7), although it fared much better for speed cameras with a mark of just 5.83.
But with road pricing schemes in place in the city – including the recently adopted Ultra Low Emissions Zone – driver frustrations in London could be even higher than these figures suggest.
Top 5 least frustrating places to drive
East Riding of Yorkshire
County Durham
Northumberland
Shropshire
Herefordshire
Interestingly, the research revealed driving in the North East of England would be the least frustrating area to drive with East Riding of Yorkshire, County Durham and Northumberland all taking the bottom 3 places, followed by Shropshire and Herefordshire.
Individual category ranking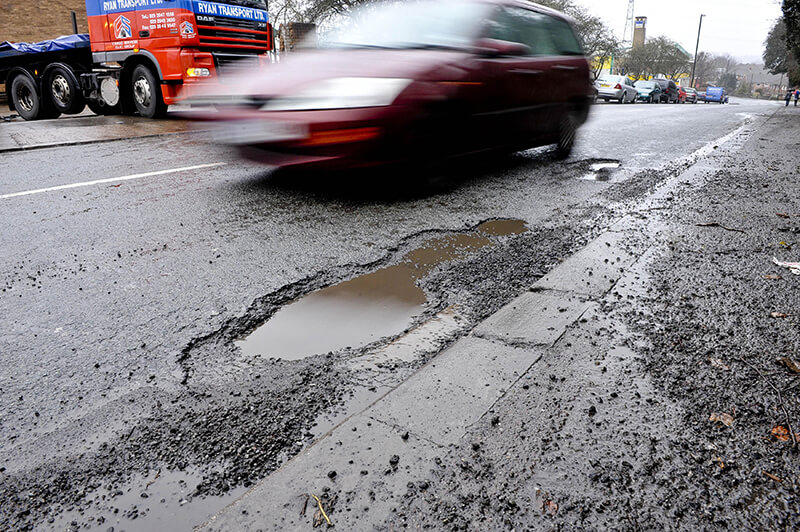 Looking at the individual categories, figures show East Sussex is the most frustrating place for potholes (scoring 10), although it only scored 1.59 for roadwork delays.
On the other hand, Hull came second (9.85) behind London for slow traffic and yet scored 0 for potholes, which must mean poor road surfaces aren't to blame.
The East Yorkshire city also scored highly for roadwork delays (8.2), coming second behind London and ahead of Greater Manchester in third with 6.92.
Essex, in 12th overall, was rated worst for speed cameras, with 7.12 out of 10. It's followed closely by Greater Manchester, with 6.38 out of 10.
Key takeaways
The lessons here are slightly obvious, but we'll go through them anyway…
Driving in London is the most stressful of anywhere in the UK
Don't speed in Essex (or anywhere for that matter)
Avoid East Yorkshire if you don't want to get caught in roadwork delays
And watch out for potholes in Sussex; the scenery might be nice, but the road surface may catch you out
How much do you know about these motoring frustrations? Check out our all-you-need-to-know guides to potholes and speed cameras and take your knowledge up a gear.