So, Brexit's done (for now) and we're finally getting a clearer picture of the how the change will impact upon motoring laws and our ability to drive in the EU.
The good news is very few changes will be coming into immediate effect, thanks to the transition period put in place between the UK and the EU. Any legislation that could affect motorists is most likely to come into effect after 31st December 2020.
Here's a rundown of some of the main changes that motorists can expect in a post-Brexit world.
Post-Brexit motoring changes
International Driving Permits (IDP)
You won't need any additional paperwork to drive in the EU during the transition period, but from January 2021 you may need an IDP to drive in some EU countries.
An IDP is, in essence, a translated version of your existing driving licence. It allows foreign officials to quickly and easily check your credentials. It only costs £5.50 and you can apply for one at the Post Office.
When it comes into effect, there will be three different types of IDP:
1926 IDP is for those travelling to just Lichtenstein in Europe, although it does cover you for driving in Mexico and Somalia too
1949 IDP is valid for 12 months and is required for Spain, Malta, Cyprus, and Ireland
1968 IDP is needed for all other EU countries and is valid for three years
The UK government says an IDP won't be necessary for travel between Northern Ireland and Republic of Ireland (ROI) post-Brexit.
For a full list of which IDP you'll need for your travels, head to the Department of Transport's website.
Green Cards
In addition to an IDP, drivers heading to Europe with their car will also need a European Green Card after 31st December 2020.
These will replace the European Certificates of Insurance that previously allowed UK drivers to travel under their existing policy.
The UK has confirmed that drivers commuting across the ROI border into Northern Ireland will not require a Green Card, however no reciprocal deal has yet been made, meaning those living in Northern Ireland will need a valid Green Card every time they travel south of the border.
Fortunately, it's not difficult to apply for a Green Card and it shouldn't cost you anything. You just need to get in touch with your car insurance provider.
If you want to find out more about Green Cards, we've pulled together the Green Card: Ultimate Guide to answer any queries you might have.
Low Emission Zone (LEZ) road use
Hundreds of towns and cities across Europe have established 'Low Emission Zones' which prevent the most polluting vehicles from entering certain areas.
Drivers have to buy emissions stickers from local outlets before entering these areas, which can cost up to £10 each, so it's best to check which ones you need before your journey.
Many countries, including France, Austria, Belgium, Denmark, Germany and Spain all have their own unique sticker system, so it's worth taking a look at the Green-Zones website well before driving in any of these countries.
Regulations vary from country-to-country, and most offer exemptions for classic cars, which are those defined as being over 30 years old and registered in an EU or European Economic Area country.
It's possible this exemption could cease for UK-registered classic cars after the Brexit transition period. If that's the case, you will have to avoid LEZ areas.
Passports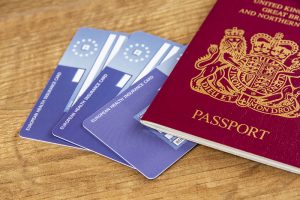 One of the main things every UK national will be aware of, is the need to update their passport. After the 31st December 2020, if your passport has less than six months until expiry, it's unlikely you'll be able to travel across Europe. Therefore, you might want to renew it ASAP in advance of your trip.
As of January 2021, UK nationals may also need to apply for a visa to travel across Europe. This would be the same tourist visa currently applied to visitors from Russia, China and Papua New Guinea, however it's yet to be confirmed.
Republic of Ireland driving licences
The Irish Road Safety Authority (RSA) says UK licences held by those living in the ROI will "not be recognised" after Brexit.
Advice issued by the Republic's driving licence authority is for motorists to exchange their permits ahead of the transition period end on 31 December 2020.
Drivers from Northern Ireland who drive in the ROI won't be affected.
The European Health Insurance Card
Your EHIC card will still be valid until the end of the transition period on 31st December 2020.
Decisions have yet to be made about the future of medical care for UK visitors in Europe, so what happens in 2021 and beyond remains unclear.
Other things to consider when driving in Europe
Road traffic accidents
If you're planning to drive in Europe post-Brexit, check with your insurer beforehand that they'll contact the insurer of any European motorist you may be involved in a collision with – should you wish to pursue a claim.
Currently, if your insurer isn't obligated to provide this service, the Motor Insurers' Bureau (MIB) steps in. But after the transition period, you could be forced to deal with a foreign-language insurance company.
Number plates and GB stickers
Currently, UK-registered cars driving in EU and EEA countries are required to have a GB sticker stuck to the back of their car, unless the vehicle is fitted with a Euro plate. This is set to change.
After 31st December 2020, UK-registered cars will be required to display a GB sticker, even if they're fitted with a Euro plate.
However, if you replace your car's Euro plate with a number plate that features the GB sign without the EU flag, you won't be required to use a GB sticker.
Trailer registration
Post-Brexit, UK drivers will be required to register their commercial trailers weighing over 750kg and non-commercial trailers weighing more than 3,500kg before they can be towed in most EU and EEA countries.
Motorists can also voluntarily register non-commercial trailers that weigh more than 750kg, but there's no legal requirement to do so.
Driving licence exchange for expats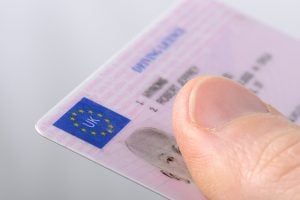 The Department for Transport (DfT) says British expats living in European countries should exchange their UK driving licence for a local EU licence before the end of the transition period.
Current rules allow UK driving licences to be easily swapped for European equivalents, but this looks set to change post-Brexit.
British expats might even be required to take a driving test in their country of residence if they don't exchange their licence before the rules change.
So now you know all about the potential post-Brexit driving changes, why not check out our guide to driving abroad? And whilst you're at it, it might be worth topping up your knowledge of the local driving laws too.