Dash cams may seem like the latest motoring fad, but in actual fact they're becoming a must-have bit of kit when it comes to keeping you safe on the roads.
Not only have studies shown installing a dash cam makes motorists drive more safely, they can also save you money if you're involved in a collision that isn't your fault.
But with so many dash cams to choose from, which one should you buy? We take a look at 10 of the best dash cams on sale this year…
BlackVue DR900S-1CH
Offering some of the best dash cam picture quality around, the DR900S-1CH provides 4K Ultra HD footage of what's happening on the road in front of you. The model works well in low light, making it ideal for winter driving and setting it apart from others on the market. There's no screen, but users can use the BlackVue app instead. It has some great features but with a price tag of around £400, you might find it a little pricey.
Price: £400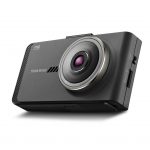 Thinkware X700
One of the leading manufacturers of dash cams, Thinkware has produced a range of high-quality cameras and the X700, a relatively new release, is no exception. With a 142.7-degree lens recording in 1080p Full HD quality, there's a lot to like about the X700 at a price that firmly puts it in the mid-market range. The touchscreen is easy to use and it features automatic emergency recording in the event of a collision.
Price: £159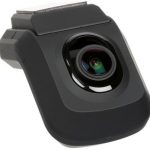 Halfords HDC400
With its super-wide 180-degree lens, the Halfords HDC400 has one of the largest fields of vision on the market, a helpful advantage of this high street option. Again, the HDC400 has no screen, so users have to rely on the connected app. But image capture is decent enough, which may tempt enough people attracted by the sub-£100 price point.
Price: £90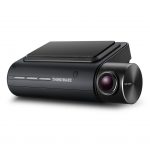 Thinkware Q800 Pro
Another offering from a Korean manufacturer, Thinkware, the Q800 Pro weighs in with more features than the X700 – at an extra £100 in cost. The Q800 Pro is equipped with Super Night Vision 2.0, providing users with clearer night-time footage, while its Energy Saving Parking Recording will automatically record for 20 seconds if it detects impact – something to think about if you park on a busy main road.
Price: £269

Garmin Dash Cam 55
Although best known for its satnav systems, US tech giant Garmin makes a range of gadgets, including dash cams. The top-of-the-range Dash Cam 55 records superbly sharp video images that put its more expensive rivals to shame, while voice control technology means you'll never have to worry about even touching your dash cam again!
Price: £119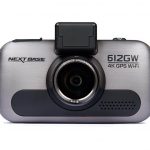 Nextbase 612GW
Nextbase has long since established itself as one of the leading dash cam brands, and its 612GW model has once again shown just why it's so well-known. Capturing footage in 4K Ultra HD quality, the videos it records are one of the best around. It also comes in around £150 cheaper than high-end competitor, the BlackVue DR900S-1CH.
Price: £250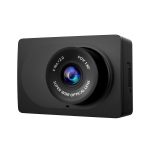 Yi Compact Dash Cam
The cheapest camera on our list is the Yi Compact, and despite its position on the budget end of the market, it still offers a decent dash cam experience. Users control the camera with the free Yi app, and while you shouldn't expect high-end video or audio quality, the Yi Compact is easily one of the best dash cams you can pick up for less than £50.
Price: £35
RAC 3000 Dash Cam
Did you know the RAC makes dash cams? Well, the breakdown assistance provider does, and despite being its most premium option, the 3000 comes in at a more-than-respectable £60. With a parking monitor and 140-degree field of vision, the 3000 packs a lot of features into its 3-inch display. A good option in the lower price bracket.
Price: £60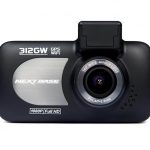 Nextbase 312GW
Another quality camera straight out of the Nextbase stable, the 312GW doesn't come with quite the raft of features as the 612W but still packs in great image quality and view width, although it does fall down slightly for night-time driving. And if you want a dash cam that's a little fancier than the average, the 312GW comes in a white and a pink version.
Price: £90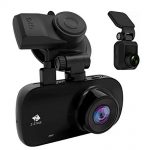 Z-Edge Z3D
Another mid-range camera that won't break the bank, the Z-Edge Z3D is actually one of the few in its class that offers a two-camera set-up. Both cameras have a 150-degree lens that covers all traditional dash cam blind spots and, although quality drops slightly when both cameras are in use, this is still a great option for around £100.
Price: £100
For all the latest news on motoring laws and regulations, check out the 1ST Central Hub to keep up to date with the latest goings on.